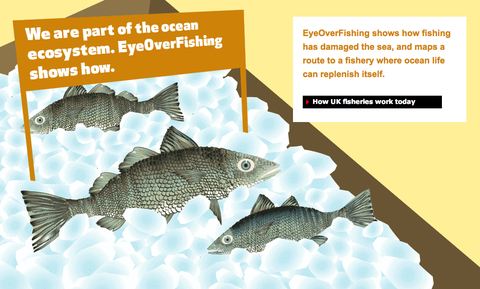 De EyeOverFishing website geeft beeldend de vissituatie in de oceanen weer, hoe de situatie op dit moment is en hoe Engeland, Europese Unie, de visindustrie en de consumenten kunnen bijdragen aan het verbeteren van dit ecosysteem. Mits dit nog niet te laat is. Bedenker en vormgever van deze site, Justin Buckley is afkomstig uit Nova Scotia, Canada. In deze contreien is de overbevissing op kabeljauw dermate ernstig dat wetenschappers twijfelen of de situatie zich ooit nog zal herstellen.
Justin brengt de gevolgen van overbevissing zo in beeld: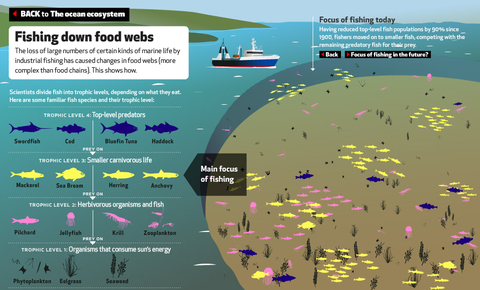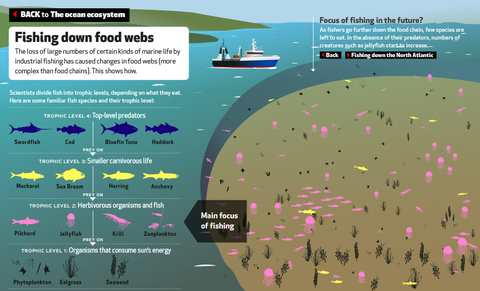 Pas na een tijdje viel het me op dat het de scenario's van gisteren, vandaag en morgen zijn. Het verschil tussen huidige situatie en toekomst maakt hij visueel door te subtiel te spelen met kleur waarbij de actuele situatie 'grauwer' is dan die van een mogelijke toekomst. In het algemeen mag de vormgeving van actueel versus toekomst van mij wel wat extremer.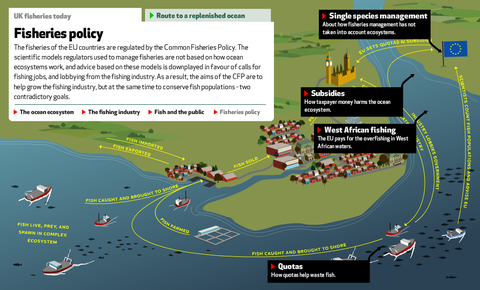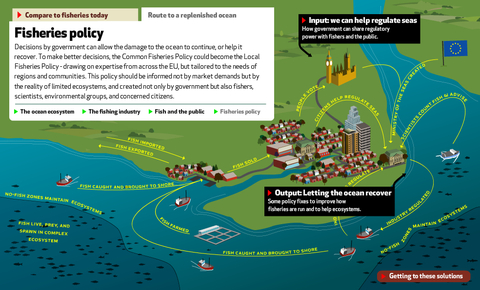 Wanneer je dieper de informatie induikt kom je tijdlijnen, grafieken en kleurrijke schema's tegen: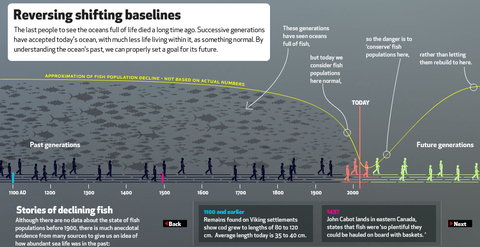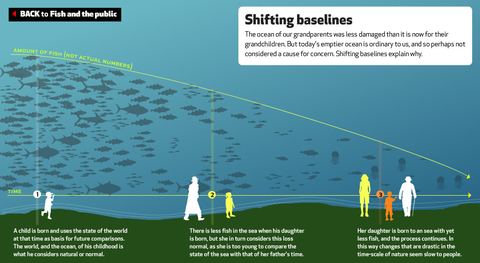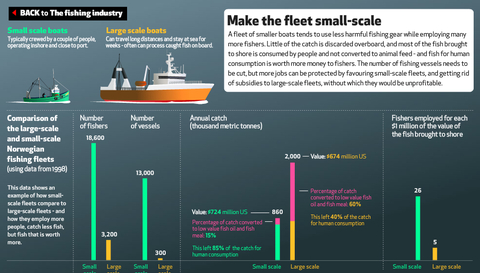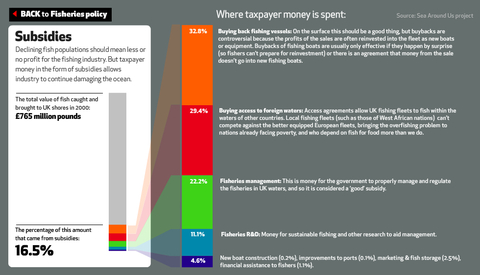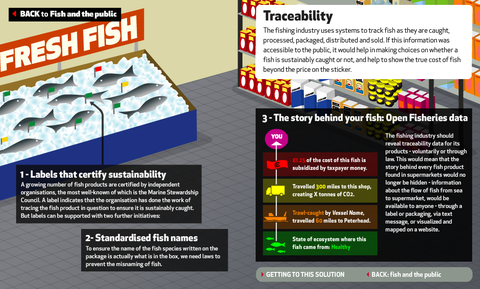 Al met al een prachtig initiatief van Justin Buckley.
Links
• http://www.eyeoverfishing.org/
• http://eco-labs.org/
• Onder mijn aandacht gekomen via de Doors of Perception nieuwsbrief.